Quality: the cornerstone of our export trader strategy
Le Dauphin's strategy is geared towards quality: whether in terms of the quality of its produce, trade relations or logistics. The whole Le Dauphin team is dedicated to achieving quality on a daily basis.
High-quality vegetables
Brittany has an ideal climate for growing vegetables, and the lack of extreme temperatures is already a quality guarantee.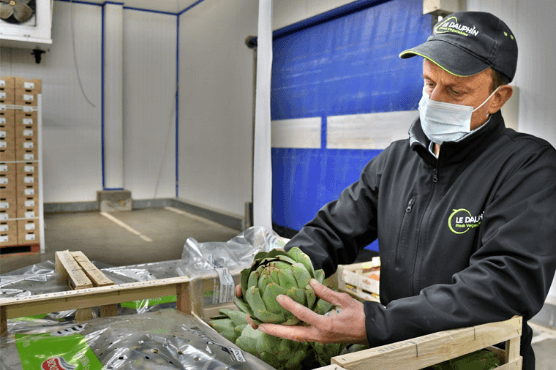 We make our purchases from Brittany-based cooperatives, mostly under the Prince de Bretagne brand. The guarantees of this regional brand with 1,700 producer members include compliance with strict specifications and an quality acceptance inspection of the vegetables upon arrival at our warehouses.
We shore up this acceptance inspection with systematic internal controls for an even more secure selection of our purchases. Our team of inspectors is specially trained and visits the packing houses daily to check the conformity of the goods. Since our company then handles most of our volumes, this is the opportunity for another inspection before shipment.
We track the logistics of our vegetables all the way throughout the transport process, in order to optimise freshness. Logistics are an integral part of our business and our expertise.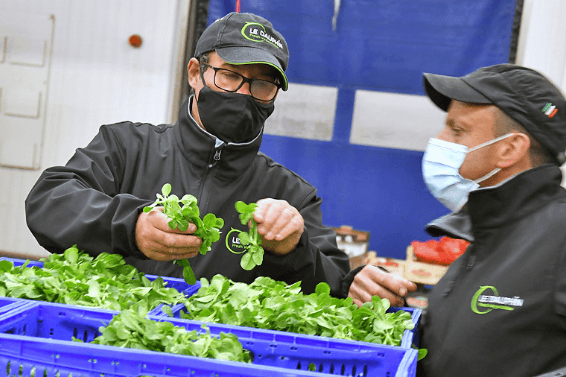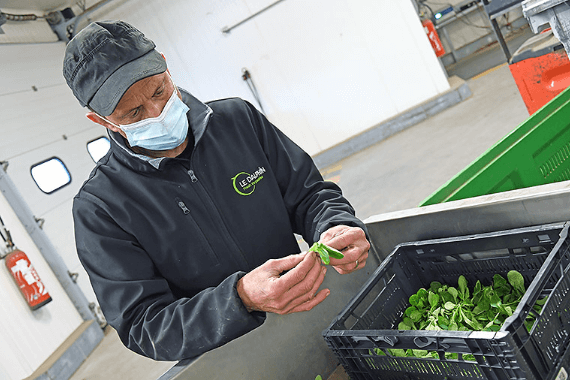 Certification of vegetables and our company
We market Global G.A.P, Grasp, Nurture and Organic certified vegetables. Our company has Organic and BRC certification. These certificates are available to our customers.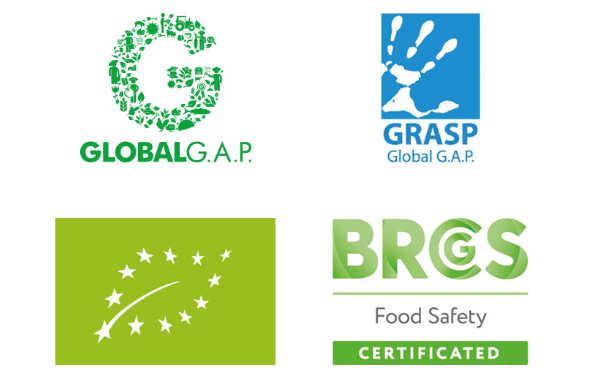 Our health & safety policy
The health and safety of consumers and of our teams are a top priority for us and we craft our corporate policy along these lines. Awareness of the key issues is raised among all of our team members so that they uphold the requirements. This is done through internal communication measures, systematic and regular training (ongoing and seasonal), discussions and follow-up of teams' comments as well as an assessment of our performance in this regard.
Accordingly, our workshop has been BRC certified since 2005, which guarantees that our food safety requirements are of the highest standard.